e-FX Collectibles Precision Cast
Shadow Trooper / Black Hole
Limited Edition Helmet
This new helmet is being produced alongside e-FX collectibles' forthcoming "Empire Strikes Back PCR Stormtrooper Helmet" and is essentially an all-black version of it - hence we can expect a lightweight glossy-black vac-formed ABS helmet, with silver and chrome detailing. Despite being a low-grade plastic helmet it was given a "limited Edition" moniker and only 501 were made (to tie in with the Fighting 501st Stormtroopers).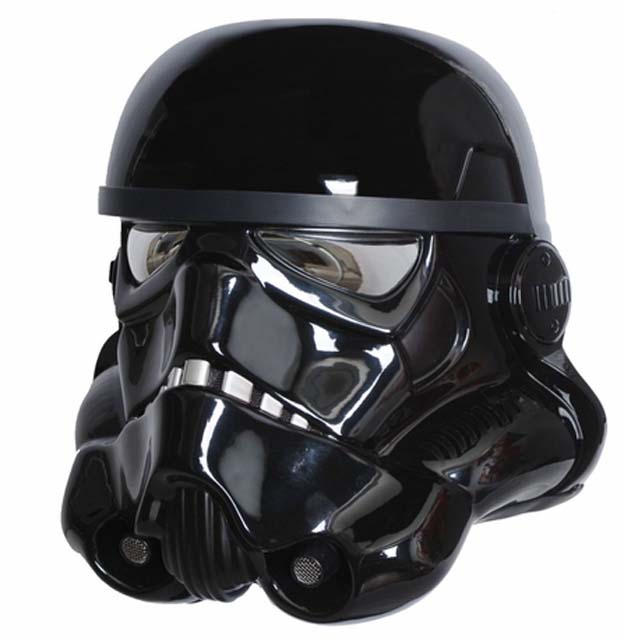 Straight off you're probably thinking to yourself that it looks a hell of a lot like the expensive fiberglass Master Replicas Limited Edition Shadow Trooper Helmet made back in 2008? Well that's because of two reasons; firstly its come from a very similar mould (the same as the CE Stormtrooper) so has that symmetrical appearance- and secondly since we have a sneaking suspicion that these "development" photographs are actually of the aforementioned fiberglass Limited Edition Master Replicas helmet as there's a good chance no prototype actually exists yet!
We'll update you with a full review when we get out hands on one but in the meantime we can say that (like the aforementioned new e-FX ESB Stormtrooper Helmet), its made of vac-formed ABS - and will look like a all-black version of it - save the chrome lenses. As mentioned on the e-FX Stormtrooper preview, they are using a tweaked version of the old Master Replicas "CE" moulds so it will have the same frown join - but the finishing will be nice especially those mic-tips which are pretty accurate for such a "low-cost" collectible.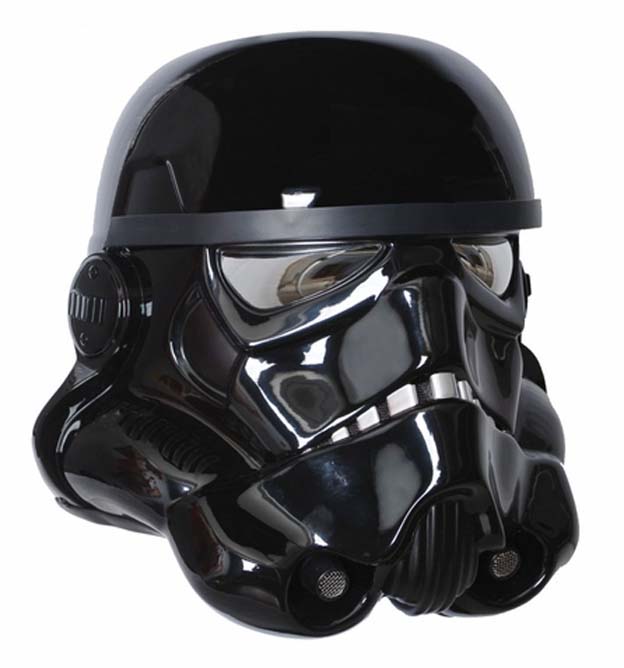 So in summary its an all-black ABS Shadow Trooper which will be a limited Edition of just 501.
Back to Stormtrooper Menu here
or