Renovated Original ANH/ESB
Stormtrooper Helmet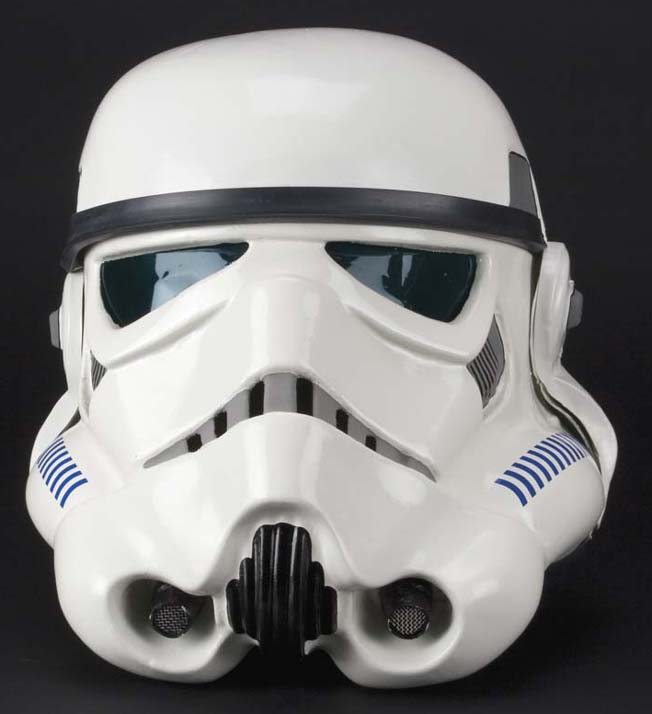 Along with the recently added renovated RotJ Stormtrooper Helmet, here's another original helmet that has been restored to its former glory. It's an original helmet that had "been through the wars" and was in quite bad shape. To cap all this off there had been a less-than-ideal renovation done on it some time in the 90's so it was decided by the owners to recondition it again to return it to its former glory.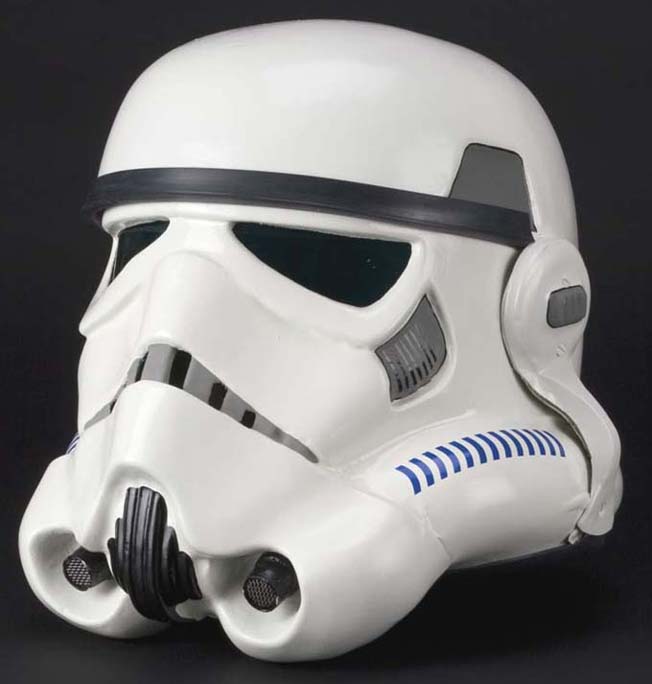 I managed to get my hands on this helmet a few years back, when it was owned by the Joiner/Kurtz archive. At that stage it was in a really bad state since not only had it suffered a few years of neglect, it has also been very badly renovated - clearly by someone who didn't really understand the nuances of Stormtrooper helmets -see below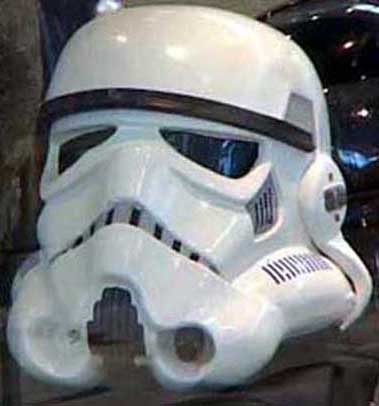 At that stage all the (hand painted) decals were incorrect and the tube stripes were black straight lines as opposed to curved blue so you could tell immediately that something wasn't right with it.
So some time ago the helmet was shipped over to Master Replicas where it was disassembled and recast (from the inside), forming the basis of their new helmet (see review here, picture below). At the time there were a few eyebrows raised as to why MR decided to cast a Stunt helmet in order to make a Hero, however the simple reality was that the only known Hero helmet was in the Lucasfilm Archives who understandably weren't keen to have the one and only remaining Hero messed around with!.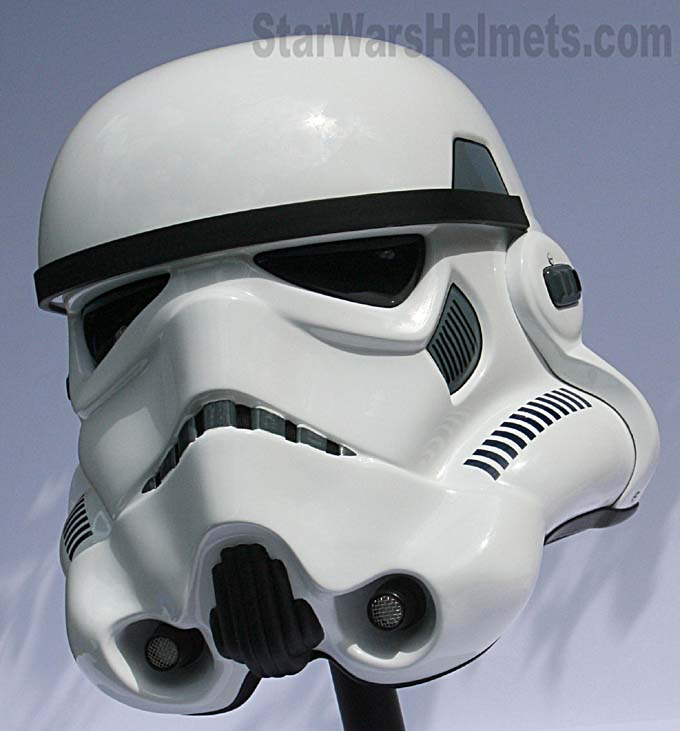 So back to this renovated helmet. After it was returned to the Joiner/Kurtz archive from Master Replicas, they decided to re-recondition it (i.e. for a 2nd time) to try and get it back to its former screen-used glory
On the whole they've done a good job although I am surprised they decided to reduce the number of teeth it original had from four to three, by blocking the smaller one up. If it was mine I think I would be tempted to re-open the 4th hole such that it matches the original helmets.
According to the Joiner/Kurtz Archive, this helmet was also used in The Empire Strikes Back which is entirely possible. As detailed elsewhere on this site a dozen ANH helmets were reused for ESB.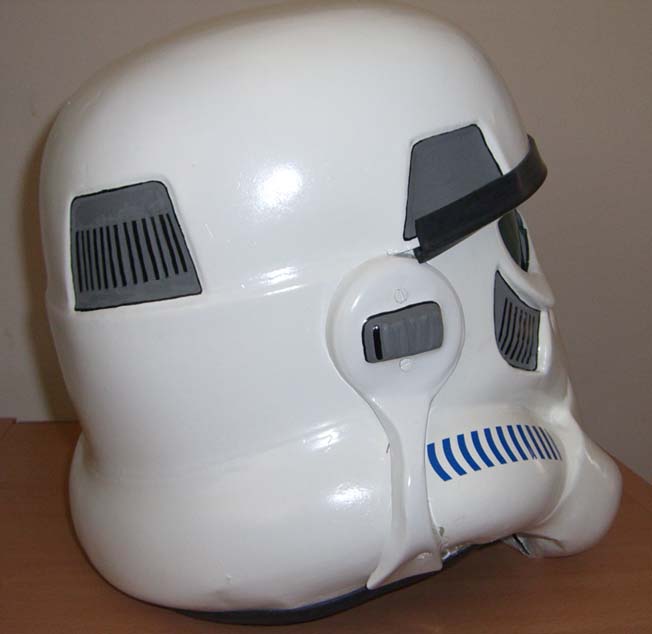 The key differences between the ANH and ESB helmets were that the latter helmets had decals whereas the ANH's were hand painted. As a reconditioned helmet this is impossible to substantiate so we're relying on the few other changes, such as the slightly larger trimmed eyes the ESB helmets have - and this too seems to have those characteristics.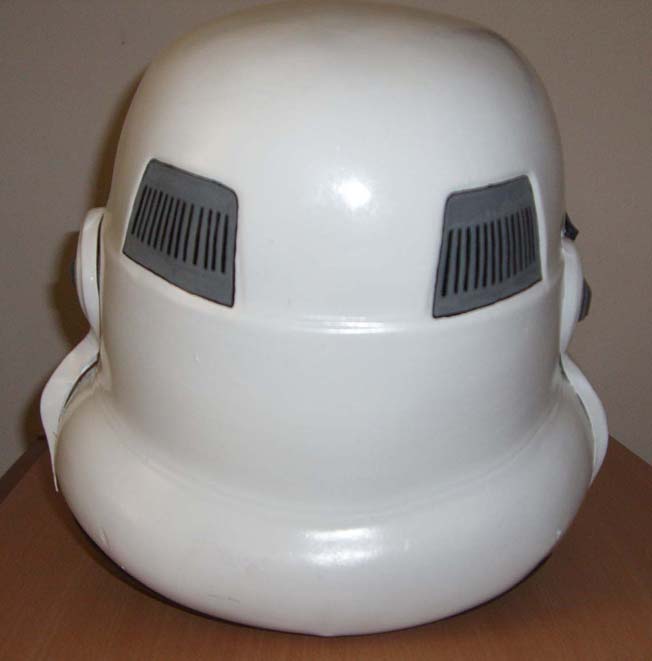 So its nice to see that another original helmet has survived the last 30 years. Given the value of these helmets now I think we can be rest assured that these will be well looked after!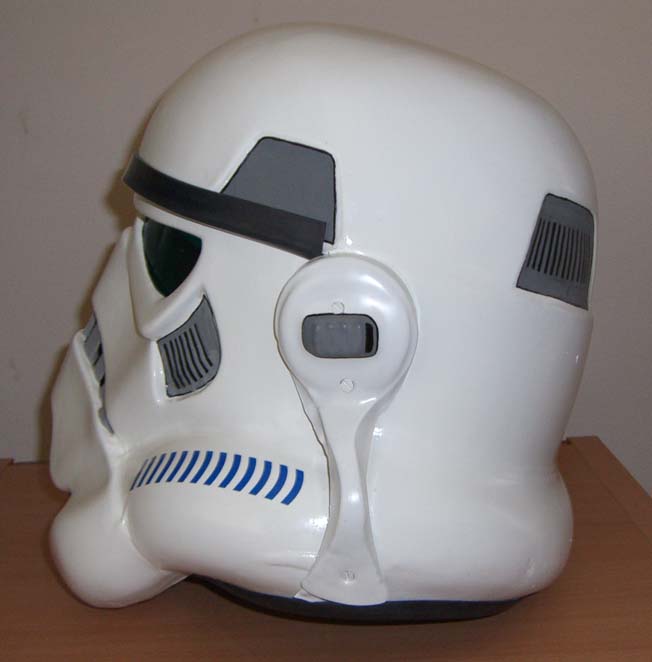 Finally, many thanks to Mark for theses great photos of his new acquisition!