E-FX Collectibles
X-Wing Pilot Helmets
Luke Skywalker ANH Helmet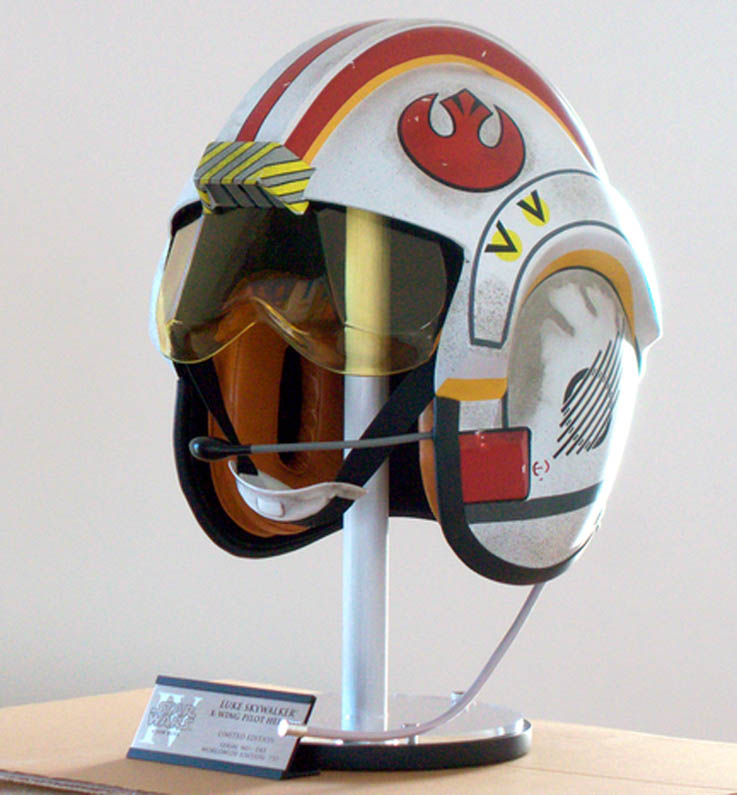 Released last year the two Luke Skywalker X-Wing helmets from eFX were awesome looking collectibles. Both cast from a digitally scanned mould taken from an original screen-used helmet from the LFL archives, they are extremely accurate looking helmets and by far the most accurate licensed X-Wing helmets ever produced.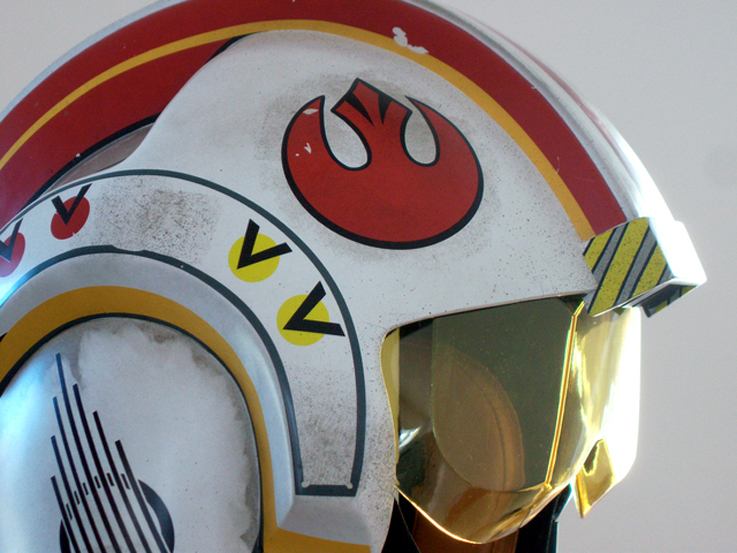 As with a number of projects from eFX, Luke's X-Wing helmet was available in two flavours - either the Death Star Trench version seen in A New Hope - or else the Empire Strikes Back Hoth Snowspeeder version (see lower down the page)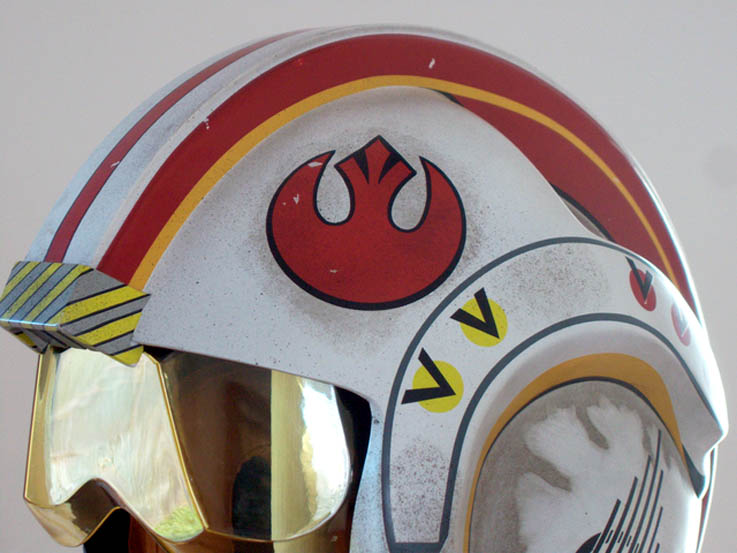 ....and as these great photos taken by Richie on the Rebelscum forums show, it looks fantastic. Its not part of eFX's "Legend" line since they have consciously made the helmets from Fiberglass - as opposed to the original's ABS plastic construction, nevertheless it's still a really incredible helmet.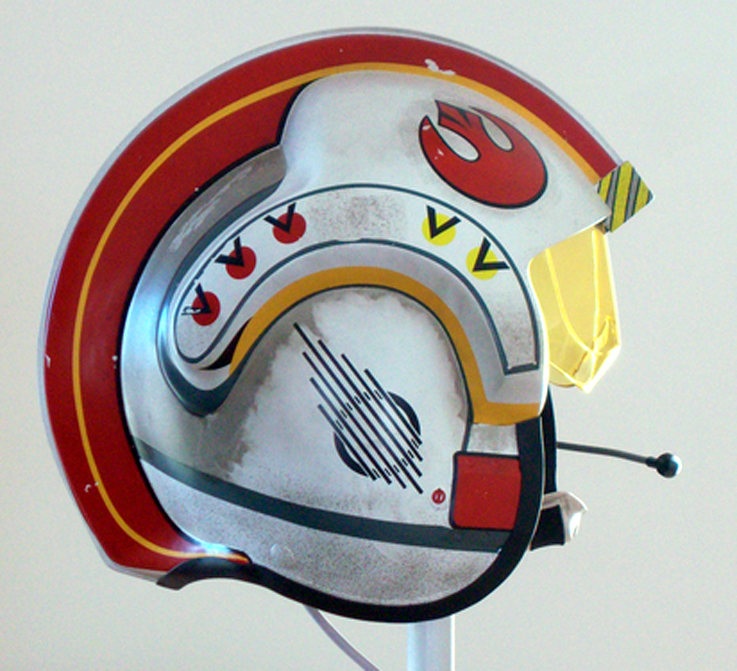 Its nie to see all the correct detailing, including the ear cups, mic and chin strap - all matched against the on-screen original. In addition the pain work is fantastic and features a lightly-weathered finish.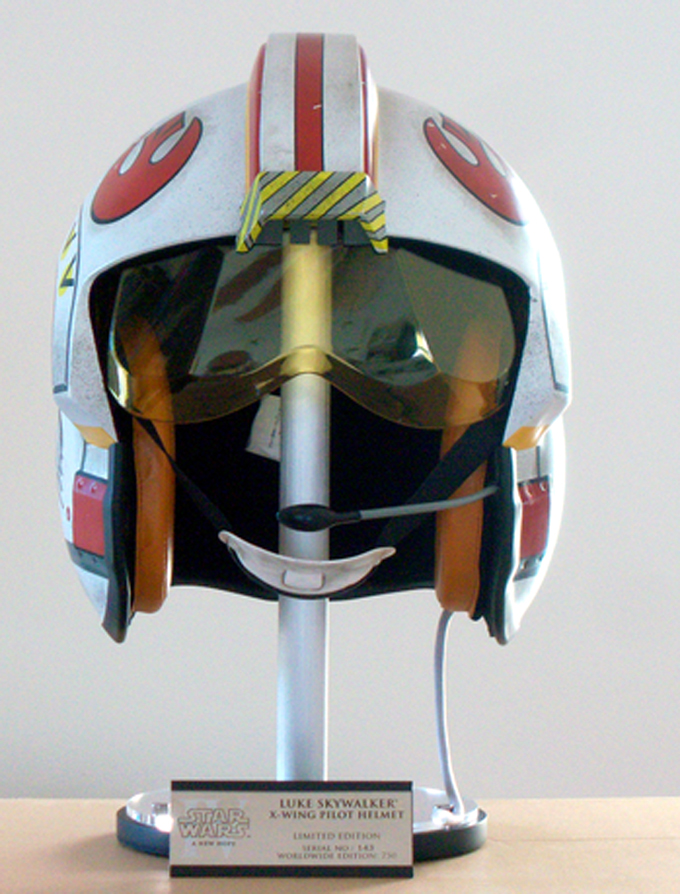 E-FX Collectibles Limited Edition
Luke Skywalker ESB X-Wing Pilot Helmet
As these great shots from our Rebelscum (and our thanks to them) show - the eFX Empire Strikes Back Luke Skywalker X-Wing helmet is an equally fantastic looking collectible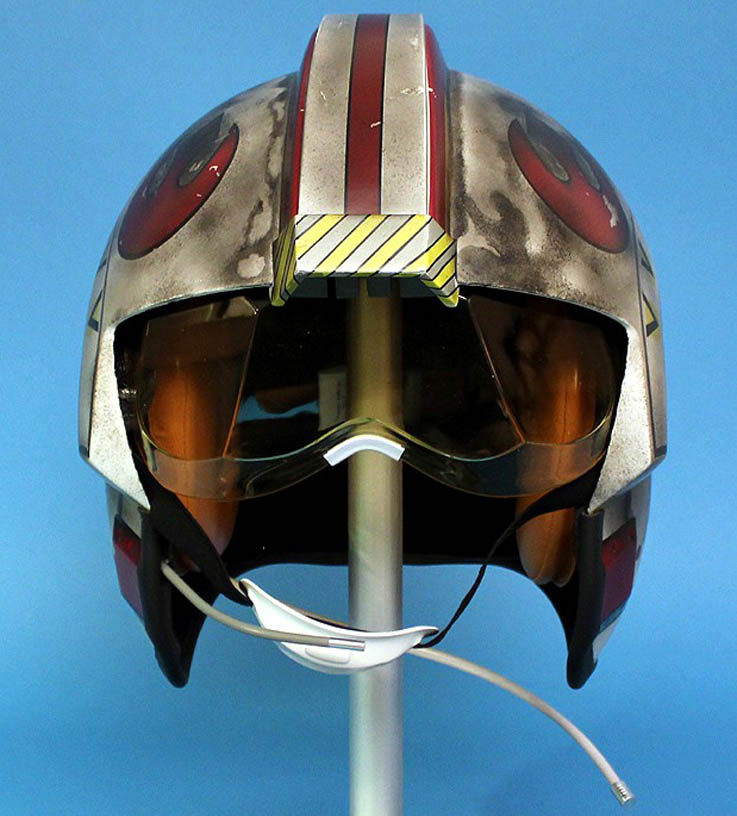 Again the core helmet is just the same as the ANH - the difference is "just" the weathering - which as you can see was a lot more heavy on the 2nd movie.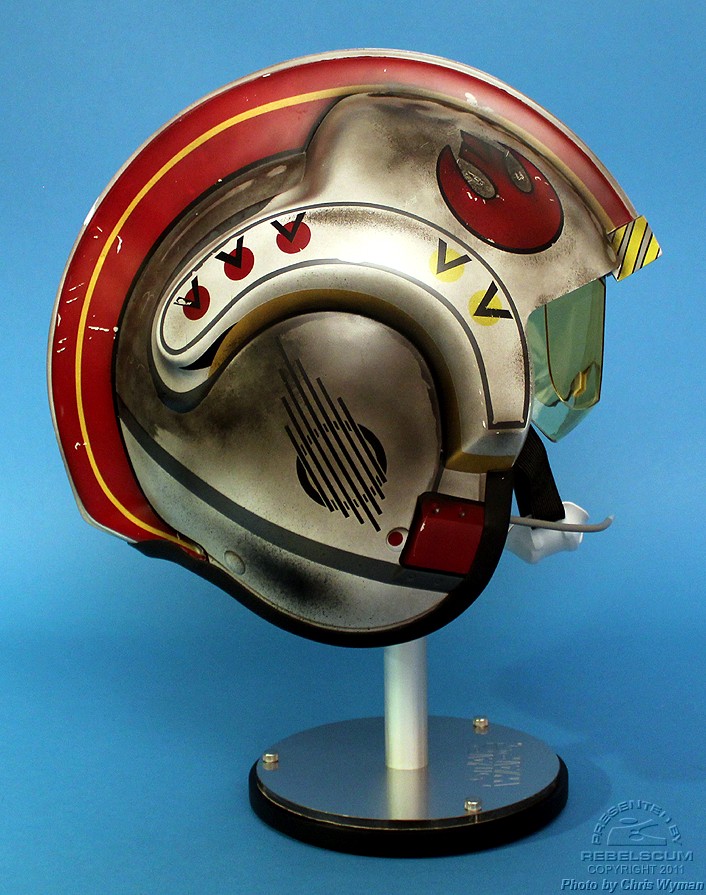 I know the heavier weathering may put off some people but don't let it - the helmet perfectly reflects the look of it in the movie. In fact they chose Steve the Swede to do the master paintings for both the ANH and ESB helmets for eFX - and as regular readers of StarWarsHelmets.com know - he's one of the most respected people in this business. Well done Steve!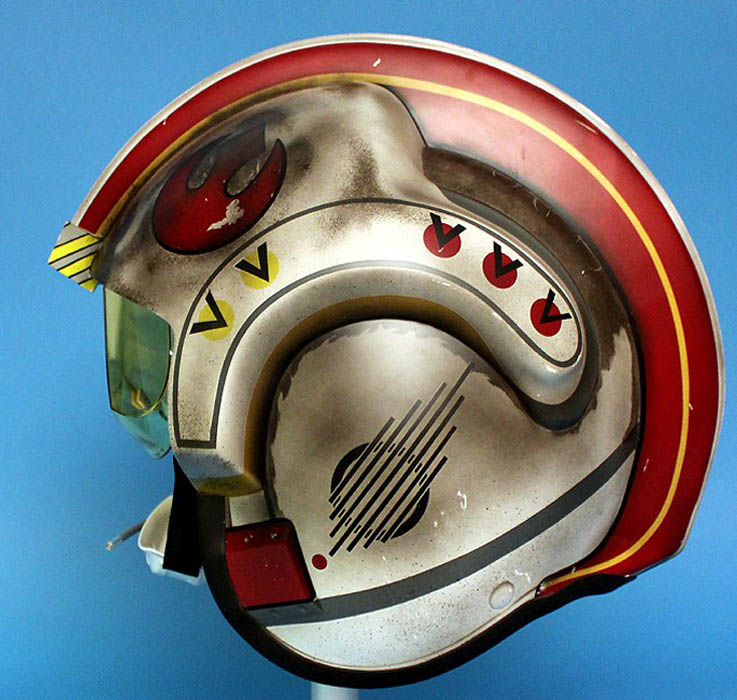 As with all the premium helmets from EFX, it comes with the brushed metal and acrylic stand, plaque and documentation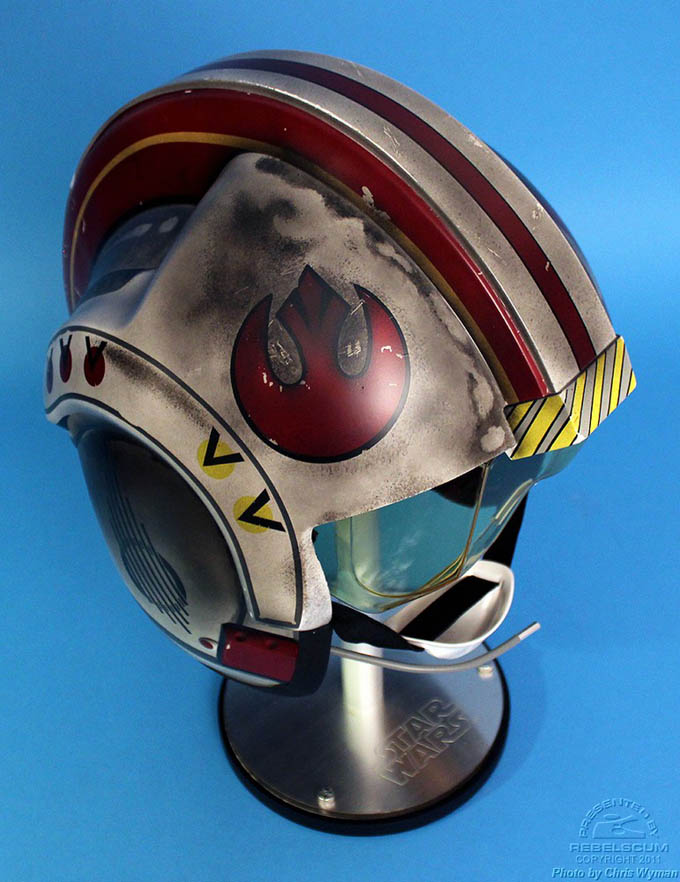 Again, thanks to Richie and Rebelscum for these great photos - showing off another superb pair of replica helmets from eFX. For more information on availability for these helmets please visit this page on the eFX website.